Carbon Offsetting Program
Flying Proud.
Aviation is one of humanities greatest achievements.
---
Since the Wright brothers first flight in 1903 the world suddenly became far more interconnected. Aviation brings people and ideas together and contributes tremendously to the global economy. We champion flying but recognize the environmental impact it has; civil aviation contributes 2% of global CO2 emissions, and of that, business aviation contributes 2% (source: European Environment Agency).
Jetfly operates the greenest fleet of business aircraft in Europe which is thanks to the very low fuel consumption of the Pilatus PC-12. The emission rate is far lower than any other business aircraft.
Fly green,
fly PC-12.
---
The Pilatus PC-12 produces
10x less CO2 than a large jet.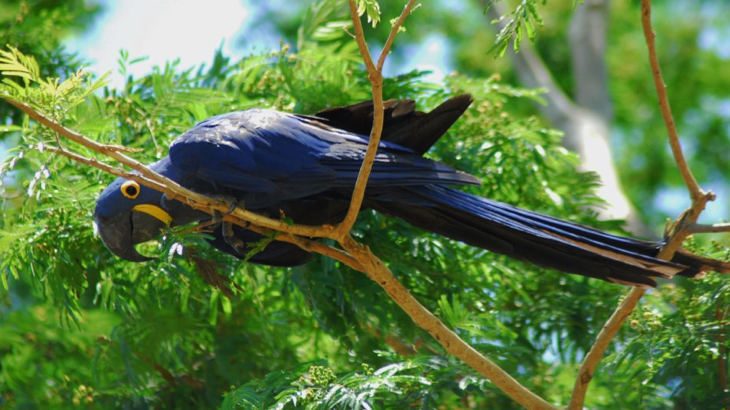 How does the program work?
---
For a small additional fee, Jetfly offers its clients the option to off-set the carbon emissions produced by all of their flights.
Carbon offsetting or 'carbon credits' are financial contributions to projects that help reduce CO2 emissions in various industries or encourage new sustainable energy projects around the world. This is in an effort to balance out the damage human activity is having on the planet.
Jetfly aims to become carbon neutral by
2021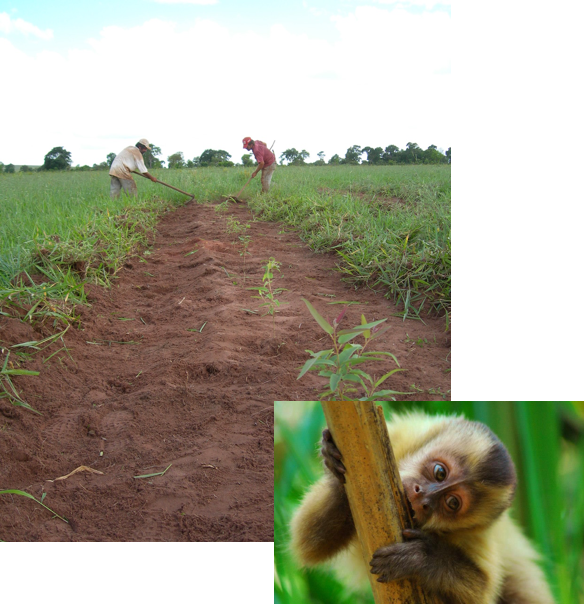 Fazenda Savannah
Regeneration Program
---
Reforesting Brazil's incredible and biodiverse Cerrado Savannah
By introducing hardy tree species, a sustainable forest is created on previously degraded farmland in the region of Mato Grosso do Sul, Brazil. This encourages renewed vitality to an area of the Cerrado Savannah that is internationally recognised as a biodiversity hotspot and home to many endangered and threatened species including the puma, ocelot and anteater.
The context
---
Renowned as the world's richest savannah in terms of the variety of life forms, the Cerrado is home to countless endangered and vulnerable species. More than 5,000 can only be found within the boundaries of this biome. This means that the Cerrado is home to 5% of all the species in the world which is three out of every ten species in Brazil. Despite its environmental importance, it is one of the least protected regions in Brazil and urgent measures are needed to create more federal, state, municipal and private protected zones.
The Project
---
The Fazenda São Paulo Forestry project covers 1,055 hectares of private farmland within the Mato Grosso do Sul region, primarily characterised by this environmentally significant Cerrado Savannah. Land previously degraded by unsustainable cattle farming is reforested with two Eucalyptus species with regenerative properties. To date, over 1,750,000 trees have been planted, establishing a sustainable forest with a range of long-term environmental and community benefits.
The Benefits
---
This project ensures a significant increase in tree productivity compared with previously degraded grassland. The regenerative, healthy forest improves soil quality and water flow, and reduces erosion by inviting significant vulnerable species to repopulate the area. Reforestation and upkeep of the project area also creates employment opportunities for 41 permanent employees, 18 technicians and 36 seasonal workers over 6 years of the project, helping create a stable and technically skilled local labour force. Thanks to the specialisation of tasks and available qualifications, workers have experienced a wage increase, with consequent benefits for their families.
The Hyacinth Macaw, classed as
'Vulnerable' on the IUCN (International
Union for Conservation of Nature)
Red List, is a keystone species
found in the project area.